A Better Way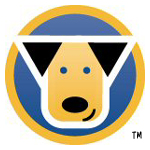 The Lucky Dog Displays, Inc. business idea is to offer a wide range of display products with great design and function at reasonable prices.

But we didn't do it alone. Our business idea is based on a partnership with the customer and suppliers. First we do our part. Our designers work with manufacturers to find smart ways to make displays. Then our buyers look for suppliers with the most to offer, that meet our expectations. Next, we buy in bulk — so that we can get the best deals, and you can get the best value.

Then you do your part. Using the Lucky Dog Displays, Inc. catalog and website, you choose the equipment yourself, and because most items are compact, shipping is very affordable. So together we save money... a better way.

Our Company
Lucky Dog Displays, Inc. has been in business for 33 years servicing corporations and government agencies alike. Altogether we have performed thousands of trade show related projects, and hundreds of organizations have entrusted our company's experience and consistency.
Our reputation is impeccable. We have developed a reputation for consistency in production, on-time delivery, creative resourcefulness and quality in our products.
Please visit our parent company at www.lddinc.com
Why Lucky Dog?
Dogs give their absolute all! Humans are the center of their universe and the focus of their love, faith, and trust. They serve us for very little in return and are the most sincere admirers. Not a bad lesson in humanity.